You know, the one that says "Nissan".
I have a confession to make. I'm already back home. I posted last week's entry from my hotel room. Now I can tell you all about my trip.
Let me start by saying the weather forecast was for unseasonably warm temperatures. I checked for several days prior to packing and finally decided on three outfits, two pairs of shoes, and several accessories. I was ready.
Mr Spashionista and I threw our suitcases and a cooler with drinks, snacks, and lunch into our rental car and headed out early to make the 9 hour drive from our house to Cedar Rapids, Iowa. We decided it would be best to drive straight through.  Given the circumstances comfortable, casual clothing was the order of the day.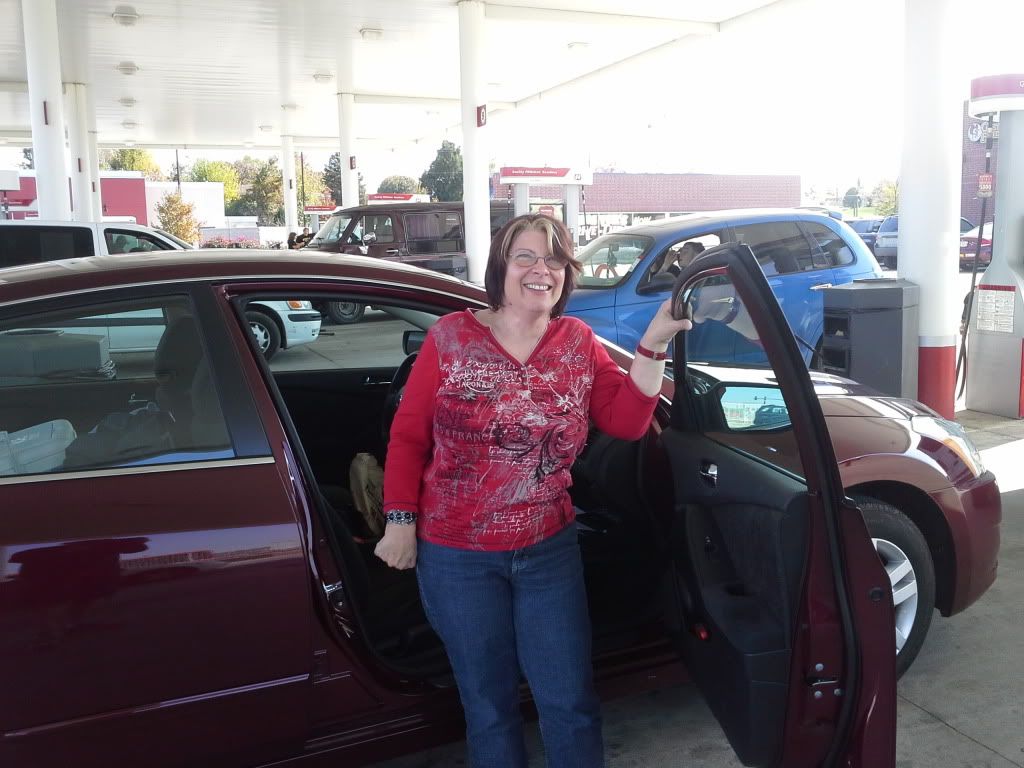 Nothing fancy here, just my Nine West thrift store jeans, Blue Canyon Petite top, and Lucky Brand Mary Jane clogs (not pictured). I knew that I would be sitting for the better part of nine hours so I wanted an outfit I could stretch in and shoes I could kick off if need be. I'm glad for it, too, because it was a long haul. I'm used to stretching and moving as much as possible at home to avoid aches so it was tough sitting still for so long.
Fortunately, the view on the drive up was breathtaking with the fall colors at their peak for the season. Even better, thanks to my new Note tablet, for the first time ever, I was actually able to take some good pictures.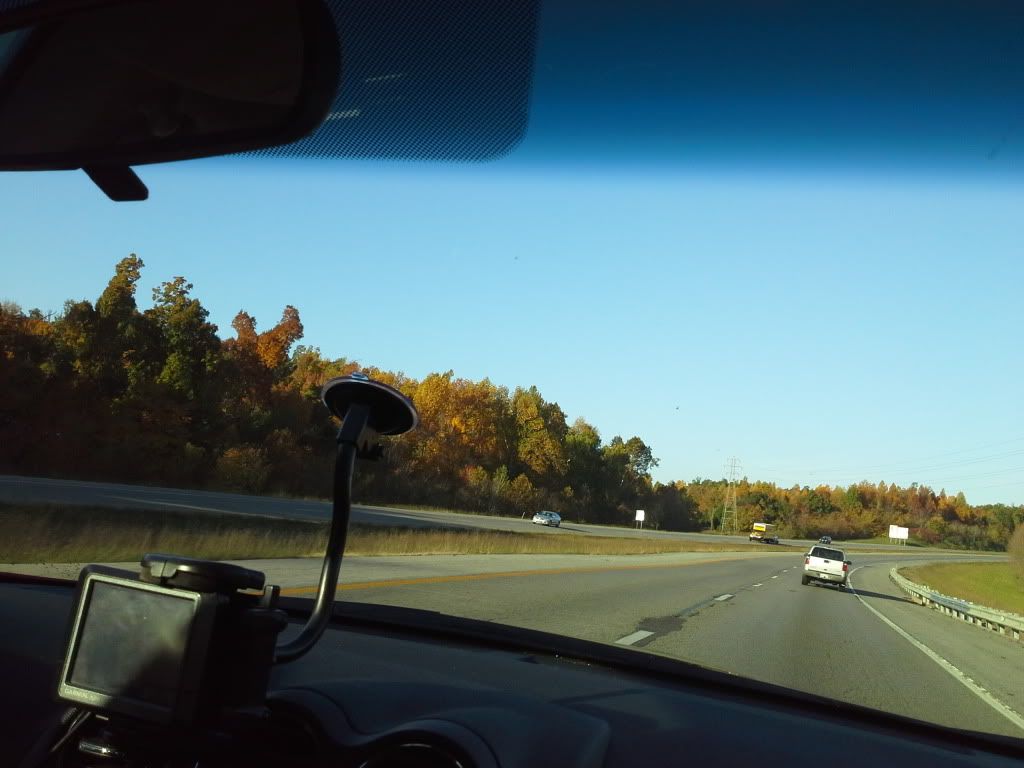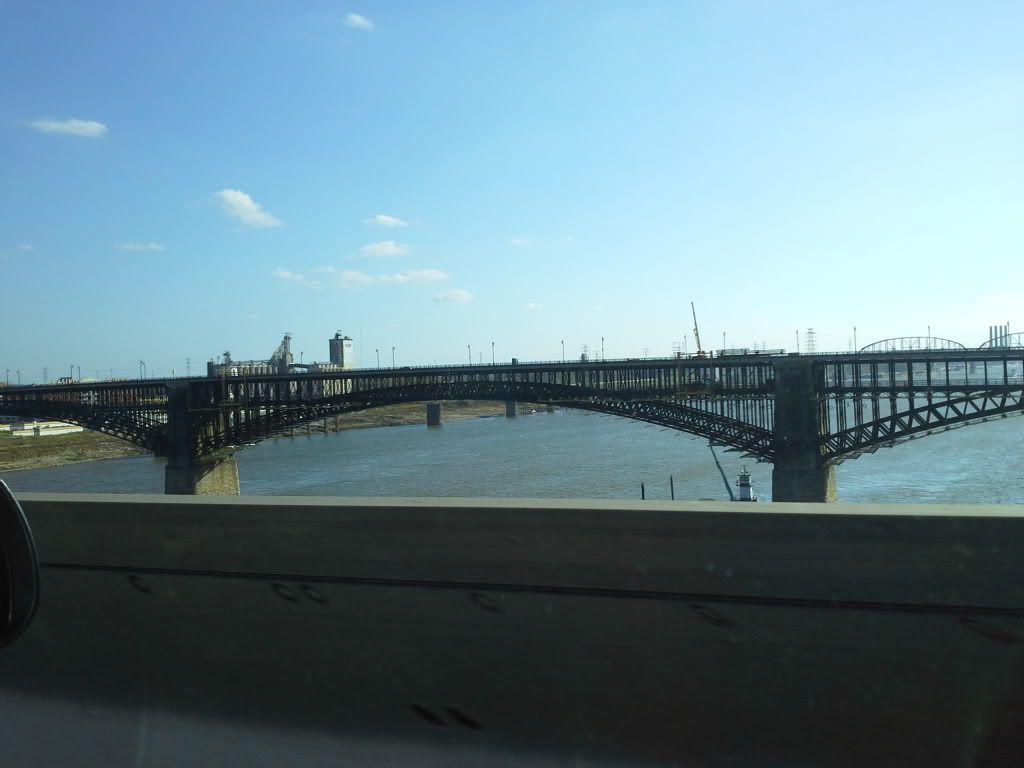 I guess I can retire the Palsy Cam; hooray!
In the next few weeks I'm going to show you some beautiful places -  and some great outfits!