Nashville Fashion is more than just a week. It's a daily celebration of our city and the designers that create and show here. I'm going to spend the Summer showing off Nashville's fashion shows and events - and, hopefully convincing you to help me make my own inclusive fashion show a reality this Fall.
You see, Nashville Fashion Week started, and remains, a non-profit venture operating on an endowment as part of The Community Foundation of Middle Tennessee. An endowment is an investment fund set up by an institution in which regular withdrawals from the invested capital are used for ongoing operations or other specified purposes When you buy a ticket to a fashion event you are paying for expenses such as venue rental, lighting, and food and drink as well as contributing to The Nashville Fashion Forward Fund, which is part of The Community Foundation. In addition, everyone associated with NFW volunteers their time and efforts for free.
Each year the Nashville Fashion Forward Fund awards a talented individual in a fashion-related field with a portion of those proceeds to benefit his or her career. This year's very deserving recipient is Eric Adler. Adler is one of the designers who will be showing a collection at my "Fashion is for Every Body" show on September 10th. Please click on the link to the Indiegogo campaign on the upper right sidebar to help fund this show and make it a reality. Like Nashville Fashion Week, we are relying solely on fundraising and volunteer efforts to see Nashville first inclusive fashion show to fruition.
Here are the results of all of that hard work - and NFW 2016 was practically flawless because of it. Today I'm featuring opening night of Nashville Fashion Week: East Meets West, with designers from London, Georgia, Missouri and New York
I had the pleasure of meeting Francesca and she is a vibrant, genuine girl who has a real talent for combining unique textiles and sophisticated silhouettes.
Southern-based Atwood draws her inspirations from abstract art, independent music, and her dog, Hank. Hank is the dog on her print in this collection - and he's a sweetie. He literally sat on my feet during part of the show.
Drummond's collection is nothing short of exquisite. His flowy, Photoshopped prints are flawless up-close and covet-worthy.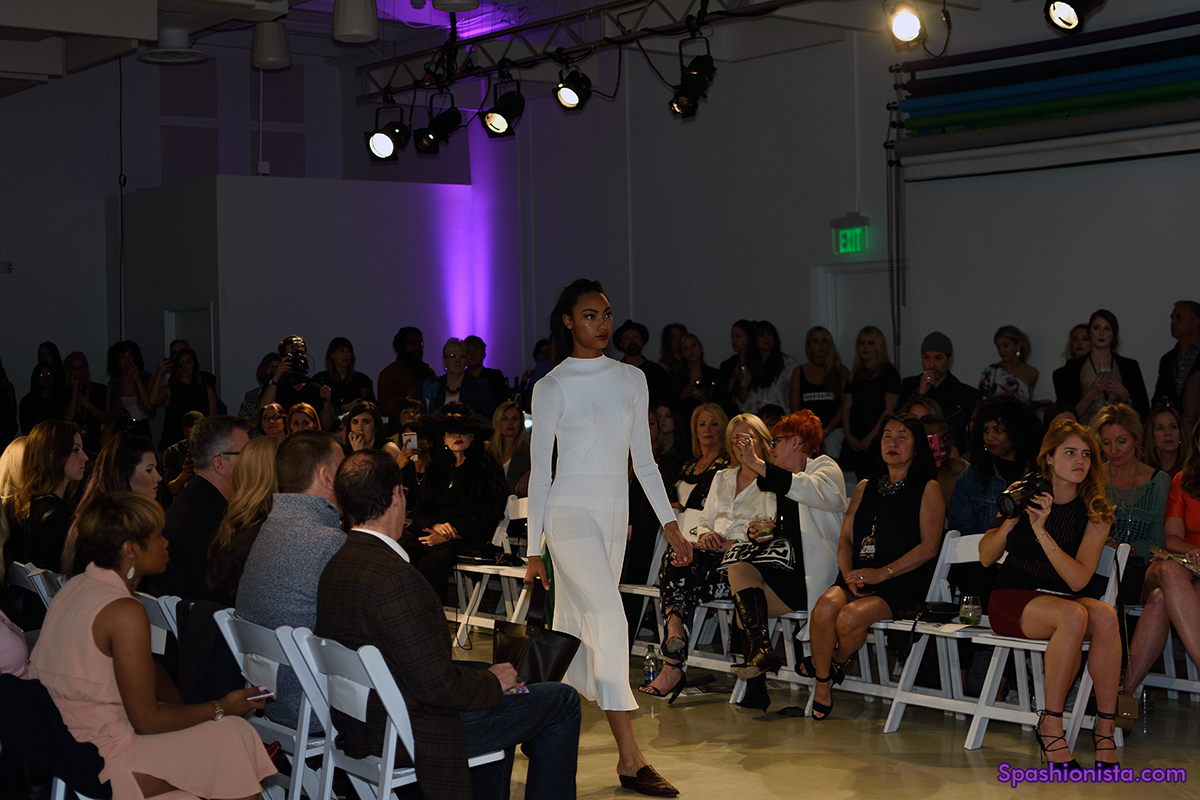 Kallmeyer cut her teeth with the likes of Alexander McQueen, Jen Kao and Alice + Olivia before launching her own line. Her collections are inspired by strong woman and produced entirely in the USA.
Fashionable Atendees
From Left to Right: Photo One - Krystle Ramos. Photo Two - Sherri Padilla, Vachel Tarkington, Francesca Marotta, Truly Alvarenga. Photo Three - Brenna Mader, Eric Adler, Rachael Sue Photo Four Brooke Atwood & friends with Hank Atwood
My Outfit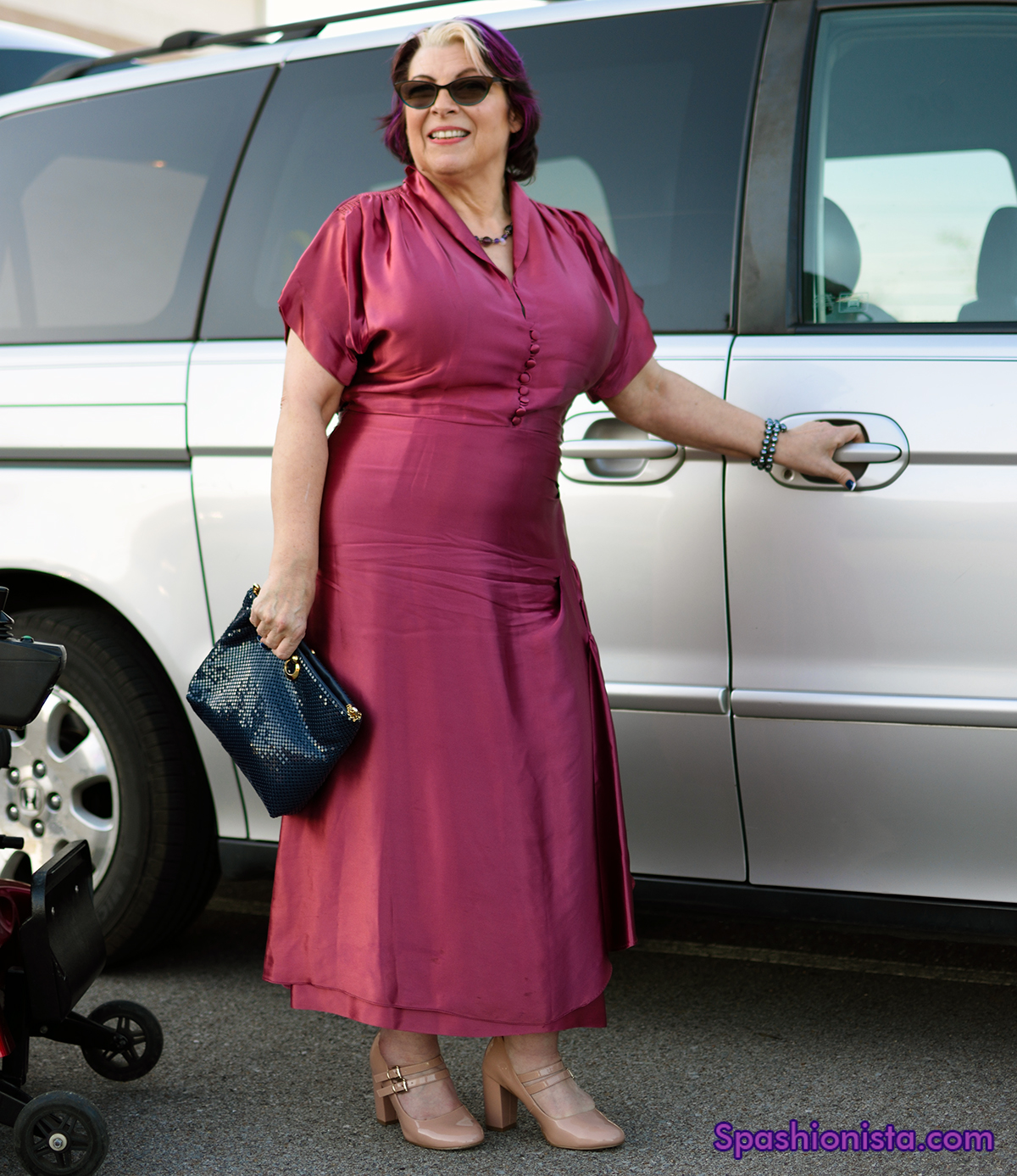 JJ Suspenders sent me a pair of their Smoke: Black Leather suspenders to try. My original idea was to style them both on myself and on my better half, photographer Clint. Unfortunately, I'm so short and voluptuous they didn't work for me. But check out Clint with his Frankenbass, bright green paisley shirt, and Robert Graham hat. The suspenders really are an edgy, cool detail that make the outfit. Go to the website and pick up a pair for the man in your life. If you're tall enough you can borrow them and look stylish, too.
Linking with Visible Monday, Creative Mondays, Monday Mingle, I Will Wear What I Like, Turning Heads Tuesday, Ageless Style, Top of the World Style, My Refined Style