Fashion:
Patti Gibbons

of Not Dead Yet Style

As a 50+ blogger, I try to demonstrate that fashion and style have no age boundaries. All ages are beautiful and have a lot to offer each other. We might have seen a few rodeos, but we are Not Dead Yet!

Adrienne Shubin of The Rich Life on a Budget
Charlotte Issyvoo of Sublime Mercies Charlotte is an avid advocate for many, including disabled and curvy fashion bloggers. She helps to assuage the impact of chronic pain by focusing on and writing about beautiful things.
Tamera Wolfe of Menopausel Supermodel
Bella Q of Citizen Rosebud
Judith Boyd of Style Crone
Kristin Buchholz of Highland Fashionista
Megan Gann of Megan Mae Daily
Deja Pseu of Une Femme d'un Certain Âge
Gabriala Brown of Style Higher
Sally McGraw of Already Pretty

Already Pretty is a daily blog about the intersection of style and body image.

Stephanie Thomas of Left Hand Style

Disability styling for women and men with disabilities

Connie Snow of Snow is in the Air
Trina Grandinetti of Tea Time With Trina

I would say I'm a role model simply because I love everything about being a woman, about aging gracefully and living life everyday as positive as I can.

Laura of Tutus and Tiny Hats

I blog about fatshion because I believe in radical fat visibility.

Susan and Martin Partlan of

Partlan Pattern Designs

We are both 55 and have fit issues. In addition to sewing to wear better fitting garments, we are working hard to provide sewing patterns with better fitting options than are available in most commercial patterns.

Jilly Be of Jilly Be Joyful

I'm an over-60 spashionista who sews in order to dress the way I want!
Lifestyle: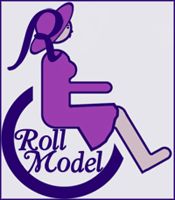 <p

>

<center

>

<a

 href="http://spashionista.com" target="

_

blank

"

>

<img

 

alt

=

"Roll Model Roster"

 

src

=

"http://i1257.photobucket.com/albums/ii511/SpashionistaReport/RollModelRoster_zpsc1bf9bce.jpg"

 

border

=

"0"

 

/>

</a>

</center>




</p>